Looking for a new commuter to get you to where you need to go? Need a winter car that'll make it through the season? No matter your need for a vehicle, Rocky Mountain Automotive, Inc. is the best place to shop for used cars in Craig, CO!
We work hard to help our customers find a vehicle that's right for them—no credit is ever denied! We repair all vehicles on our lot to the fullest, to make sure they're in great working order. We aim to give you the peace of mind that comes with getting exactly what you need. A 12,000-mile or 12-month limited, in-house warranty comes with each vehicle, and every auto is thoroughly inspected before it leaves our lot!
Take a look below at what we've got in our inventory of used cars in Craig, CO! If you see something you like, stop on by Rocky Mountain Automotive, Inc. today to learn more.
CALL US TODAY FOR PRICING!
2011 Jeep Overland Coming Soon!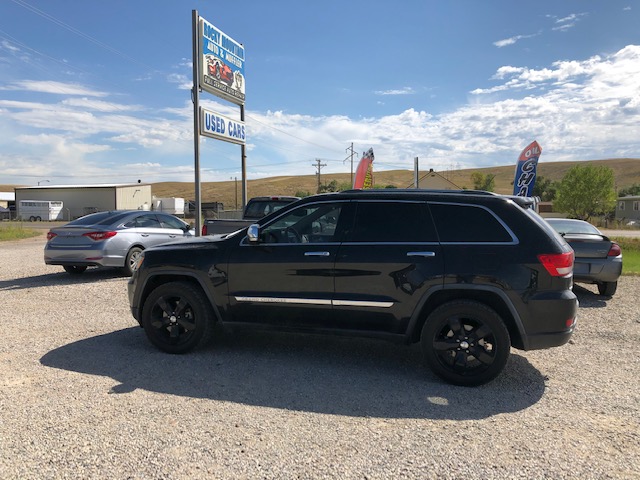 2011 Jeep Overland

VIN: 1J4R6GT9BC6D6327
Mileage: 127,059
FEATURES:
Air Conditioning, Power Steering, Power Brakes, Power Door Locks, Power Windows, Power Heated Seats, Tilt Wheel, Cruise Control, Bluetooth/Sirius Radio Compatible, Power Mirrors, Air Bags, Anti-lock Brakes, Anti-Theft/Alarm, Rear Wiper/Washer.
---
2009 Ford Sport Trac XLT
VIN: 1FMEU51869UA43092
Mileage: 181,662
FEATURES:
Air Conditioning, Power Steering, Power Brakes, Power Door Locks, Power Windows, Tilt Wheel, Cruise Control, AM/FM Radio/CD, Power Mirrors, Running Boards, Air Bags, Anti-lock Brakes, Anti-Theft/Alarm, Key-less Entry
---

2011 Ford F150 Eco Boost 3.5 L V6 Automatic Transmission 4WD
VIN: 1FTFW1ET9BFC78431
Mileage: 122,170
FEATURES:
Air Conditioning, Power Steering, Power Brakes, Power Door Locks, Power Windows, Power Heated Seats, Tilt Wheel, Cruise Control, AM/FM Radio/CD, Running Boards, Power Mirrors, Air Bags, Anti-lock Brakes, Keyless Entry, Anti-Theft/Alarm, Sliding Rear Window
---

2012 Chevrolet Suburban LTZ 5.3L Automatic Transmission 4WD
VIN: 1GNSKKE70CR283219
Mileage: 213,533
FEATURES:
Air Conditioning, Power Steering, Power Brakes, Power Door Locks, Power Windows, Power Seats, Tilt Wheel, Cruise Control, AM/FM Radio/CD, DVD Player, Power Mirrors, Air Bags, Anti-lock Brakes, Anti-Theft/Alarm
---

2002 Jeep Grand CherokeeLarado 3.7L AWD
VIN: 3C63D3GL5CG267595
Mileage: 139,210
FEATURES:
Air Conditioning, Power Steering, Power Brakes, Power Door Locks, Power Windows, Tilt Wheel, Cruise Control, AM/FM Radio/CD, Power Mirrors, Air Bags, Anti-lock Brakes, Anti-Theft/Alarm, Key-less Entry